Create More Time for Things That Matter
"When It Comes Time to Dust Off Your Dreams, How Will You Do It?"

"Let's Get Some Ideas!"
We all have dreams, but too often, we have put them on the shelf as we fill our time with other pressing issues. We must earn a living. We must care for our children. We must care for pets. We must care for our aging parents. We must clean the house, do the laundry, fill the car up with gas, attend soccer games or Girl Scout meetings. There is something that must be done at all times.
Let's take a morning off and learn how we can put our dreams back on the front burner. Let's figure out how we can spice up our lives. Maybe we can only start with small steps or maybe we're ready for something grandiose, but we can make some changes.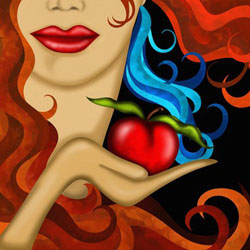 Dates
The workshop will be on Thursday morning, March 6, 2014. We will begin with coffee and registration at 8:30.
Speakers
Ms. Joyce Buford

is

a certified life coach with extensive training by Jack Canfield, of the Chicken Soup book series. In addition to her coaching practice, she is host of the weekly radio talk show, SecondWind and a contributing author to the book, "Celebrating 365 Days of Gratitude." Joyce is

a proud member of Leadership Texas, and was in the Leadership Class of 1997. Through her community involvement, entrepreneurship, and philanthropy Joyce has contributed to her community for over 25 years. She is the proud mother of two and enjoys music, travel and learning.

Ms. Melinda Coker is the author of two books, "Diet and Cancer: Is There a Connection" and "Coco's Healthy Cooking." Melinda is a licensed counselor and health writer who believes that major diseases, such as heart disease, stroke, diabetes and cancer, may be prevented through lifestyle. She lives in Tyler with her husband, Rick. Their grown children are scattered and living in the much larger cities of Austin, TX, San Francisco, CA and Sao Paulo, Brazil.
Schedule
8:30 - 9:00 Continental Breakfast and Registration

9:00 - 10:00 "Finding Your Genius" by Joyce Buford.

10:00 - 10:15 Questions

10:15 - 10:30 Break

10:30 - 11:30 "3 Common Mistakes Women Over Forty Make Who Are Frustrated with Weight Gain and Sick and Tired of Yo-Yo Dieting... The #1 Secret to Releasing the Weight and Keeping It Off Forever" by Melinda Coker.

11:30 - 11:45 Questions

11:45 - 12:00 Wrap-Up
Attendees
This workshop will be limited by the size of the conference room so be sure to register early to reserve your seat.
Location
The meeting will be held at the One Realtor Center in Tyler, Texas. It is located at 2772 SSE Loop 323 – Tyler, TX 75701.
There are daily flights into Pounds Field Airport (TYR) via Dallas (DFW) or Houston (IAH) on American or Continental. Southwest does not fly into Tyler.
You can also fly into Dallas or Shreveport and rent a car. We are about a 2-hour drive from Dallas and a 90-minute drive from Shreveport.
Hotels
Fairfield Inn Tyler - $93/night.
Staybridge Suites University Area - $125/night.
Registration
Workshop tuition will be $35.00 per person. There is a special "Bring-a-Friend" price: two tickets for $50.00 (a savings of $20 if you can round up a friend). Tuition includes a continental breakfast and snacks.
Registration fees can be paid in advance or you can pay at the door. Checks or exact change at the door, please.
When payment is received your registration will be completed, as long as space is still available. You will be contacted by e-mail when your payment has been received.
Payment by Check
If you prefer to pay by check, please make check payable to "with Splash!" and mail to:
with Splash!, LLC
c/o Melinda Coker
PO Box 8423
Tyler, TX 75711
Be sure to include your e-mail address with your registration so you can be notified when your payment is received.
To pay by credit card, choose from the drop-down menu whether you want to purchase one or two tickets. Once you have chosen the number, click the Buy Now button to be taken to PayPal's secure site.
Notes about PayPal:
1.) If you already have a PayPal account, you can either choose to use it or you can choose to "pay by credit card and join later." When you use this option, you will need to enter a different e-mail address than the one associated with your PayPal account.
2.) Once you have entered your transaction, you will get a "Thanks for your order" screen confirming your order for "with Splash!" You should then get a confirmation e-mail sent to the e-mail address you entered on your order. If you do not get confirmation of your order, your order did not go through and you will have to try again.